Retail, Ecommerce and Omnichannel expert
Life Long Retail, Ecommerce and Omnichannel expert
Omnichannel, Multichannel and Ecommerce expert, with a lifetime of experience in Ecommerce and Retail. The family started retailing in 1924 and I started at 15 years old.  I have over 10 years physical retailing experience, combined with a further 8 years ecommerce and digital expertise, running .com businesses and driving online business units.
After a lifetime learning about customers in physical retailers, in 2004 I joined Dixons group looking after the "direct" (ecommerce) channel, where we took the business from £90m in 2004 to £140m in 2006. I progressed through the Dixons Finance teams and set up the group shared service centre in the Czech Republic, which I grew to 200 FTE, supporting finance and customer support for the European business. I then become Commercial Finance Director, before leaving to set up a fabric technology ecommerce business.
I have built and sold one online business, worked with 2 family owned fashion brands and managed an online TV shopping channel.  As an experienced consultant, I provide extensive retail and digital expertise to retailers, consumer products brands and I am the Sky News Retail expert.
Recent projects:
* Strategic online D2C (Direct to Consumer) strategy for a global FMCG
* Customer Experience Audit for a national railway franchise to win the four year bid extension
* Digital transformation workshops across EMEA, India and China for a global consumer electronics brand, improving the digital strategic thinking for over 300 leaders.
* Omnichannel strategic review and planning for a 300 store UK high street specialist electronics retailer
* Digital transformation workshops for a 2,500 store UK high street retailer, improving the digital strategic thinking for over 100 leaders.
* Project management of a user experience review of the new mobile and desktop website for a global consumer electronics brand, delivering customer experience knowhow to the new platform
* Strategic business plan for a new consumer product to for its online business from £20m to over £100m
* Digital marketing plan for a UK department store to maximize it's online sales
* Omnichannel strategic review and planning for a UK high street lifestyle retailer
* Omnichannel thought leader presentation to 100 members of a UK supermarket giant 2016 peak sales on Christmas Day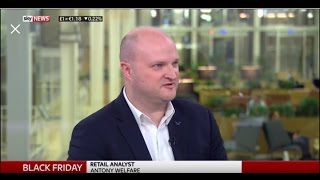 Black Friday Sales 2016
M&S Store closures and digital strategy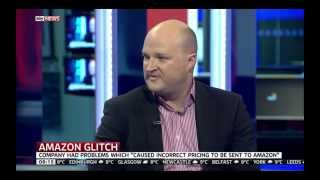 Amazon Glitch caused by "Repricing issue"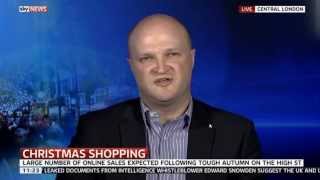 Christmas Trading 2015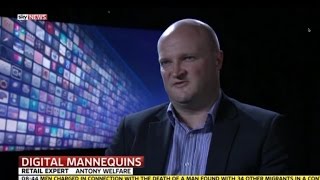 Online and offline world with the Digital Mannequins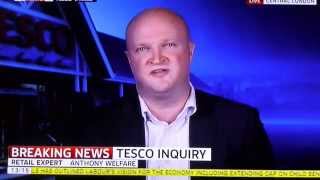 Tesco Accounting Scandal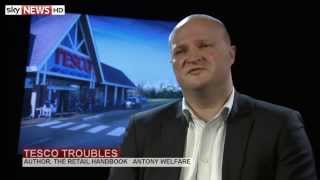 Tesco Trouble - Christmas 2014 and New Strategy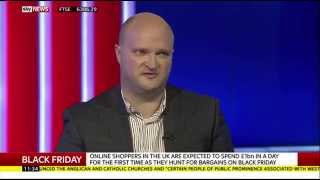 Black Friday Sales 2015
2016 peak sales on Christmas Day

Retail Expert Antony Welfare discussing the Christmas period on Christmas Day 2016 - Live in the news studio

Black Friday Sales 2016

Retail Expert Antony Welfare discussing #BlackFriday retailing and mobile shopping

M&S Store closures and digital strategy

Retail Expert Antony Welfare discussing M&S Store closures and digital strategy

Amazon Glitch caused by "Repricing issue"

Antony Welfare, Retail Expert, discusses the issues with a third party "Repricer" who works with Amazon and allowed the wrong prices for 1 hour on Friday evening. Selling items for 1p from private retailers, causing serious cashflow issues on one of the biggest shopping weeks of the year

Christmas Trading 2015

Antony Welfare discussing Christmas Trading Live

Online and offline world with the Digital Mannequins

Antony Welfare discusses the online and offline world with the Digital Mannequins

Tesco Accounting Scandal

Antony Welfare discusses the shocking announcement from Tesco that they had overstated the half year profits by £250 Million Pounds

Tesco Trouble - Christmas 2014 and New Strategy

This morning I discussed Tesco's disastrous 2014, the Christmas trading results and the future for Tesco on Sky News. Tesco has had an extremely difficult 2014 with many issues, which led to a significant fall in sales, profits and the share value

Black Friday Sales 2015

Antony Welfare - Retail Expert - Black Friday 2015
---